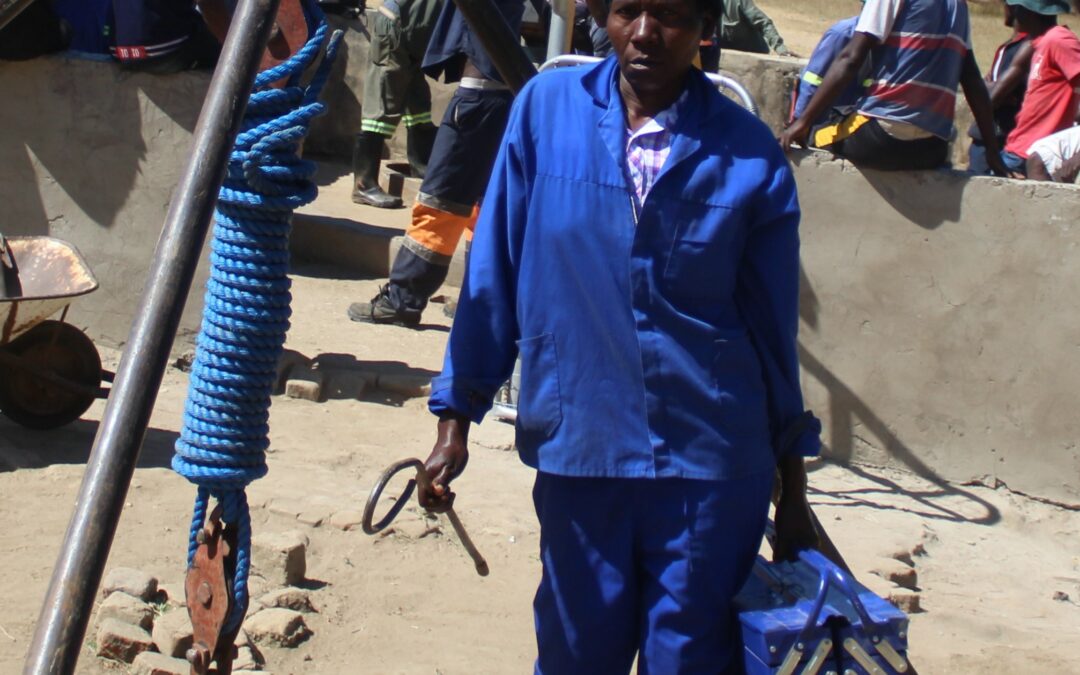 My name is Tsakani Lause MJao and I am 43 years old woman staying in Shamva. I am a Water Pump Mechanic at Ponesai Vanhu Technical College (PVTC) in Shamva District, Mashonaland Central province. As a woman who was affected by water challenges I decided to take an active role in the Water Sanitation and Hygiene (WASH) programme at the school addressing challenges in easy access to portable water, poor sanitation and hygiene in Shamva district.
The WASH program opened new doors for me to learn Water Pump Management and Borehole Repairing. Together with surrounding community members, we embarked on a 12-day training on water pump management. At first I thought the job was for men since I was the only lady but through theory and practical lessons facilitated by a lady, I discovered that I was equally able to do the job.
My participation in borehole repairing and water pump management inspired other 4 women from the community to join the training. To put into practice my training, I first started by repairing a local borehole which had not been in use for a long time. Borehole repairing is a challenging job because it requires precision and leaves no room for mistakes and the first borehole that I repaired is now working properly, people are even fetching water from it.
I have become a role model to fellow women in Shamva and more women keeps on emulating me. Together with other trained members, we will keep on repairing and managing our surrounding boreholes for community members to have easy access to portable water.